Anne Watson Sorensen Fine Art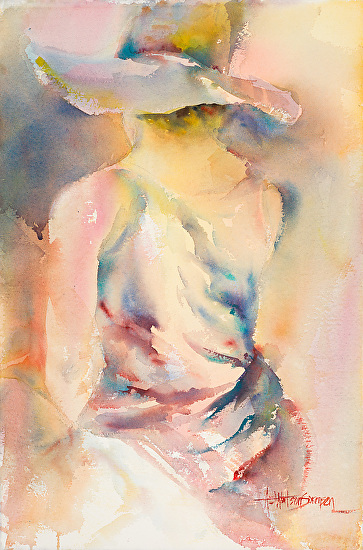 "Do Not Disturb"
Watercolor on Rag, 22' x 15"

(Juried into 2013 Western Federation of Watercolor Societies Show. Dallas, TX)
Anne Watson Sorensen, Watercolor Artist
Anne E Watson Sorensen
has been painting for over 18 years in Boise, Idaho.
Her impressionistic and sensitive paintings of land and cityscapes, florals and abstractions
have garnered numerous honors, awards and admirers.
Her paintings depict a "duality between what is and what can be—
capturing movement between reality and possibility". Dr. Steve Allen

Anne Watson Sorensen
Email: Aewatson@aol.com
Phone: (208)870-2570
All images copyright by Anne Watson Sorensen.
Last update 04/19/13